Molped Maxi Thick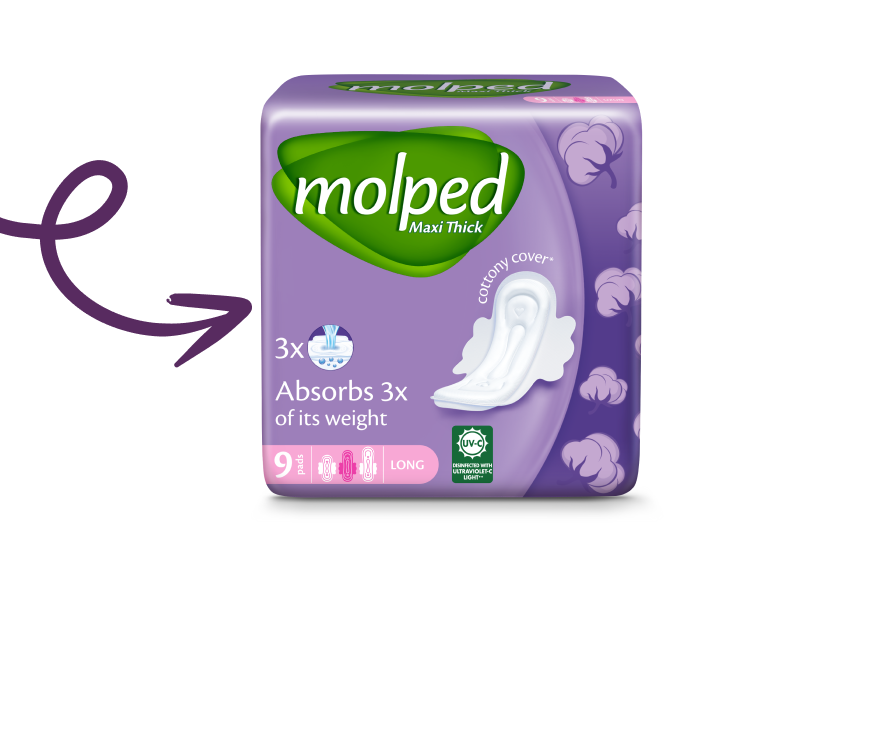 Molped Maxi Thick
Molped Maxi Thick absorbs the liquid from the upper surface quickly and passes it to the lower layer.
Thanks to its absorbent fibers, it easily absorbs liquid up to 3 times its weight and provides excellent dryness.
With its triple wing system, it grips the underwear from 3 different points and prevents the pad from slipping.