Molped SuperNight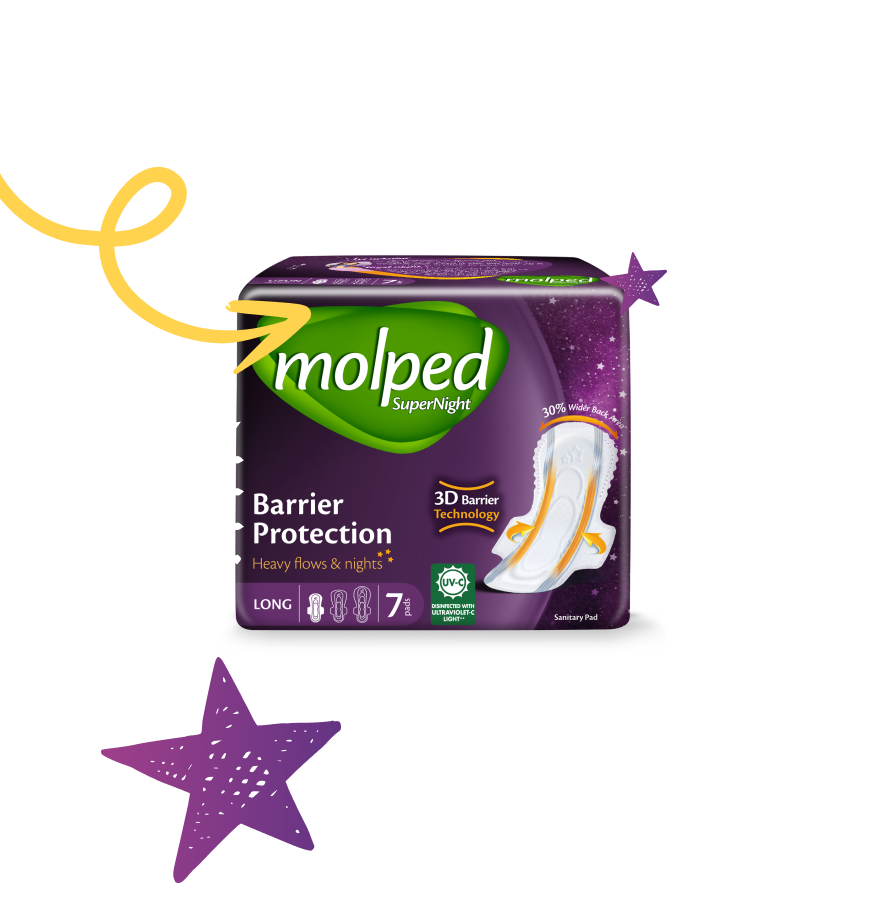 Molped SuperNight
Molped Supernight prevents leakage during busy days and nights thanks to its cottony 3D barriers and wide back surface.
With the graduated locking system, while keeping the liquid in the developed absorbent layer, only thing left for you will be saying goodbye to leaks and worries and feeling safe.
* Prevents leakage in 21 sleeping positions
*Dermatologically tested.